You can update the list price, wholesale discount, and return status for a book within your Lightning Source account. These changes are now effective weekly.
How To Update Price, Discount, or Return Status
Cutoff Time for Pricing Updates
List Price and Discount Suggestions
How to Update Price, Discount, or Return Status: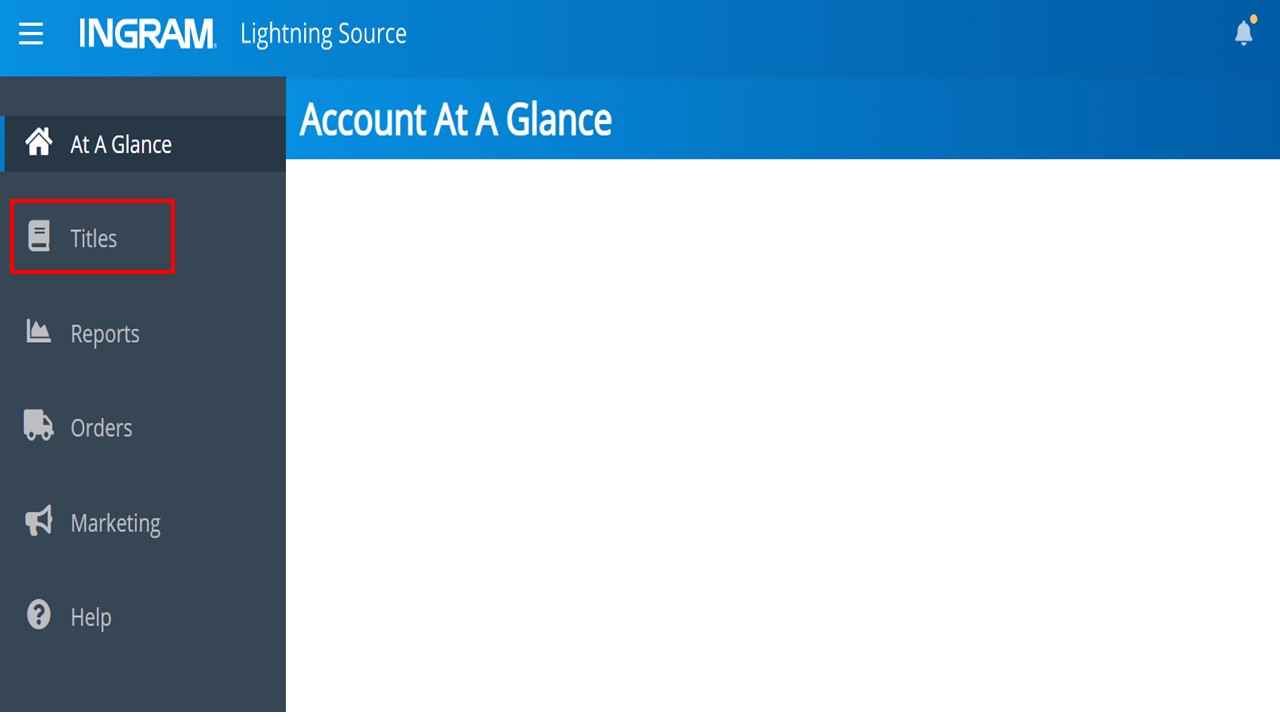 You can either click on 'Start Search' to bring up all titles or enter a specific EAN/ISBN, contributor (author, etc) or book title: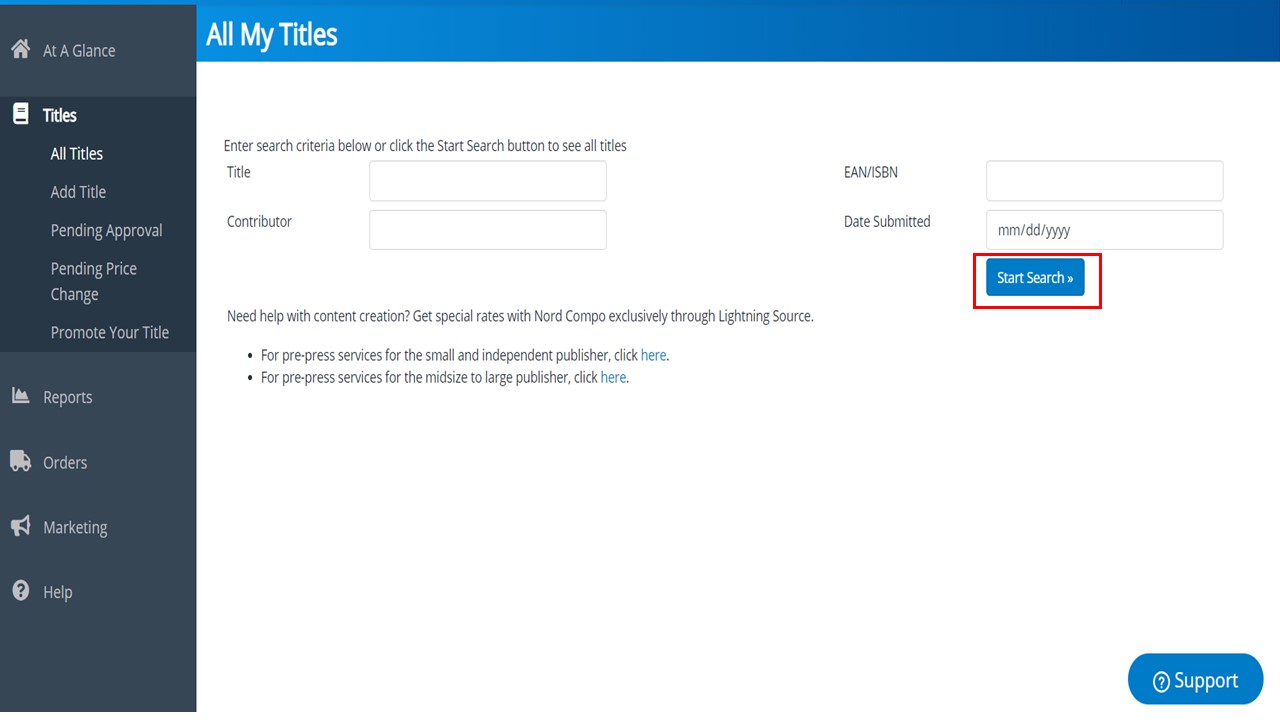 Once you have found the title you want to update, scroll to the bottom of the page and click on the blue square/pen beside Market Pricing (highlighted in green below). If the list price is printed on the cover (or in the barcode), you will need to submit a revision to the cover file that reflects that new price, in addition to submitting the price change here.
First, you will need to provide an effective date on which you want this pricing to begin.
Then you can change and amend the pricing or add new pricing for any distribution channel markets available to you.
If you need to remove a market, please contact the support team or Client Services Representative for assistance.
Cut-off Time for Pricing Updates
Changes or additional pricing information for other distribution channel markets should be submitted no later than 11:59 PM U.S. Central Time each Thursday, to have it applied in the Ingram/Lightning Source system the next day, Friday at 12:01 AM U.S. Central Time. The updates are then sent out to all of Ingram's global distribution network.
To help with converting this cut-off time to your local time zone, you can find a time zone conversion tool here.
NOTE: Due to Daylight Savings time changes happening at different times throughout the world, please always check the time for Nashville, TN, USA, to ensure you don't miss the cut-off time of 11:59 PM U.S. Central Time each Thursday.
List Price and Discount Suggestions
Industry best practice suggests setting your prices so that they end with .00, .95, or .99.

A 53% to 55% wholesale discount ensures that a bookseller receives their trade discount when they buy from a wholesaler.

The discount you offer is what our distribution partners receive and is not the discount their customers or bookstores receive.
If you are changing a title from returnable to non-returnable, booksellers will continue to have the right to return books for a period of 180 days from the date notice is provided to the booksellers, and the publisher will continue to have the obligation to reimburse Lightning Source for the wholesale cost of the books being returned, plus any applicable shipping and handling charges. If you change a title from non-returnable to returnable, booksellers can return unsold copies of the book, even if the book was purchased prior to the return status change. For more information on returns, click here.