We are excited to announce that as of April 26, 2023, you can now set up hardcover custom trim size titles via your Lightning Source account. Hardcover books uploaded no longer need to fit one of our standard sizes. To better support your print business, we can now accept any custom/variable trim size between the minimum and maximum dimensions shown below.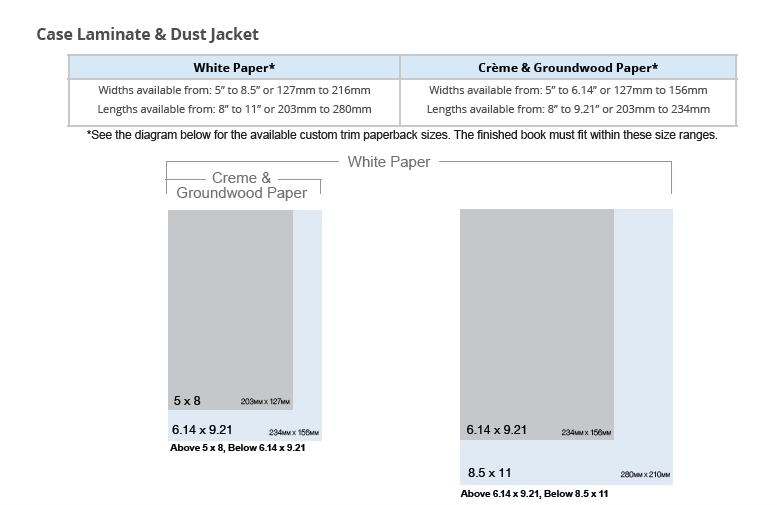 What does this mean for you?
-- This option is available in all paper types, including groundwood.
-- The following limitations are currently in place, and we are working to expand availability in the coming weeks & months:
- US manufacturing only
- Publisher direct ordering only, no Wholesale availability
- Minimum order quantity of 20 units
As a reminder, please reference our File Creation Guide when building cover and interior files in custom trim sizes. Our Cover Template Generator tool also now offers support for hardcover custom trim titles.